Welcome to 1st FLORIDA MORTGAGE –  Coral Springs, FL
Coral Springs Mortgage Lender
Coral Springs Popular Options: 30 Year Conventional, FHA, VA and USDA loans
Low payments that never change
Stable monthly payment with less money down
100% loans to Conforming Jumbo Options available
100% financing rural properties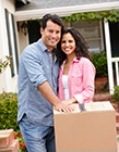 New Home Loan? Let us help!
Primary & 2nd Home
Conventional, FHA, VA and USDA
Renovation Loan Programs
Great Rates, Low Fees
Florida Mortgage Refinance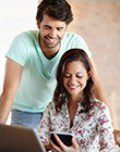 Mortgage Refinance? Let us help!
Reduce Monthly Payment
Shorten Mortgage Term
Cash-out Debt Consolidation
Streamline Options Available
FHA Loan Advantages
Great 1st Time Buyers
Low Down Payment
Easier Credit Qualifying
203K Renovations Loan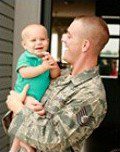 VA Mortgage Advantages
Zero Down, 100% Financing
No Monthly Mortgage Insurance
No Debt to Income Restrictions
Jumbo Option with Down Payment
Florida Conventional Home Loans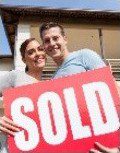 Conventional Fixed Loans
Primary, 2nd homes and Investment
Up to 97% Financing
No Up-front Funding Fees
Renovation Loan Programs
USDA Mortgage Advantages
100% Financing Rural Properties
Primary Residence Only
Closing Costs Rolled In
Repairs Can be Rolled In
Coral Springs Home Loans & Mortgage Refinance
1st Florida Mortgage provides expert service in the field of residential mortgages in Coral Springs. Local to Florida we are a direct mortgage lender with ultra competitive rates and top notch customer service. Our home loan experts will help pick the best loan option for you and secure the best possible rates. With in-house underwriters we are able to make fast decisions and close loans quickly. Whether a first time home buyer needing a FHA loan, US military in need of a VA mortgage, or Jumbo mortgages, we can pick the best loan program for your individual needs.
We specialize in new home purchases, jumbo home loans and mortgage refinance. VA home loans and FHA home loans for our US military and 1st time home buyers also available. Buying a new home in Coral Springs, FL? Call today for a free good faith estimate and let us customize a home loan for your specific lending needs.
Why Choose 1st Florida Mortgage?
Coral Springs Mortgage Lenders | FHA, VA & USDA Home Loans
Call today and learn why more people are choosing 1st Florida Mortgage as their preferred mortgage lenders in Coral Springs, we also offer mortgage in Fort Lauderdale Florida. For new home purchases we offer same day approvals and strive to close all loans in 28 days or less. We specialize in FHA home loans for 1st time home buyers and VA home loans for your US Veterans. Call today for a free good faith estimate and let us earn your business!
Why Choose 1st Florida Mortgage?

Our goal is to close every loan in 28 days or less. In-house underwriting, processing and closing for fast approval & on time fundings.

Florida Mortgage Company with Low Mortgage Rates.FHA, VA, and USDA Approved Lender.
Local Florida mortgage lender- offer top notch customer service. We will be with you at every step from application to closing. Read our reviews!
Mario Larrea
Sr. Loan Officer
NMLS #184372
Cornelius Williams
Sr. Loan Officer
NMLS #1874757
Daniel Neto
Loan Officer
NMLS #155499
Ryan Collins
Production Support
Manager
Shella Mullen
Customer Care
Specialist
Speak to a Loan Officer: (855) 718-7620
Have Mortgage Questions?
Let's Talk by Email