WELCOME TO 1st florida mortgage - New HOme PURCHASE
Let's get you in your dream home.
Buying a New Home in Florida?
Let us customize the perfect loan
Florida Home Loans – Which loan type is right for you?
Whether buying or refinancing, we've got you covered.  As a direct lender in Florida we are an approved lender for FHA, USDA and VA government loans as well as offering 30-year, 20-year and 15-year fixed rate conventional mortgages. 1st Florida Mortgage has the flexibility to underwrite loans quickly, make faster decisions and close on time.  It's this flexibility and efficiency that is unavailable to traditional mortgage brokers as we control the transaction from application to funding. As consummate mortgage professionals, every 1st Florida Mortgage employee from the top down is committed to providing excellent customer service from application to close. 
Our new home loan options: 
CONVENTIONAL FIXED RATE LOANS
Florida fixed rate mortgage loans are the standard loan type for the majority of home financing, and are available in a variety of terms from 10 to 30 years. This loan type offers a consistent or "fixed" principal and interest payment throughout the life of the loan. Standard fixed rate terms are: 10, 15, 20, 25 or 30 years, although 15 and 30 are the most common. By choosing a shorter fixed rate option, you can realize a substantial savings in interest over the life of the loan.
 
CONVENTIONAL ADJUSTABLE RATE LOANS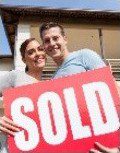 Less Popular and typically used when the fixed rates are higher, adjustable rate mortgages (arms) are a great fit for home buyers who plan to sell or refinance their home between 1 and 10 years and are looking for the lowest possible mortgage rate available. Adjustable rate mortgages are fixed for an initial period. After that, the interest rate will either go up, or down depending on market conditions of the index for the particular loan. All adjustable rate mortgages do have a max cap adjustment.
 
FHA loans are perfect loans for first time home buyers, but you do not have to be a first time home buyer to qualify.  FHA loans offer easier qualification and as little as 3.5% down and up to 100% financing with approved gift funds.  FHA home loans are a government insured loan type that has been helping borrowers since 1934. FHA home loans are a great option for first time home buyers, as credit standards are easier and FHA loans offer more flexibility with credit scores as low as 580 and a down payment as little as 3.5% down.  
Loan values up to $548,250 for our US service men and women.  1st Florida Mortgage specializes in VA home loans in Florida and has been serving our military since we opened our doors.  VA loans offer up to 100% financing and lower credit scores OK.  No monthly mortgage insurance no debt to income restrictions.  

Loan amounts up to $2,000,000. For home mortgages with a loan amount exceeding (varies by county) conforming limits, 1st Florida Mortgage offers a variety of jumbo loan programs to fit your purchase or refinance needs. You can choose between a fixed or adjustable rate depending on your financing goals.

Not sure which loan type is right? Let us help compare options.
Florida New Home Loan Specialist!